In the digital age, you will find a large number of accessories and gadgets to enhance the overall driving experience and streamline daily tasks. While you will find a large number of practical devices designed to help in an emergency, there are a few giving us enjoyment. Here, you will get a variety of car accessories to use in your daily life.
ARB Exhaust Jack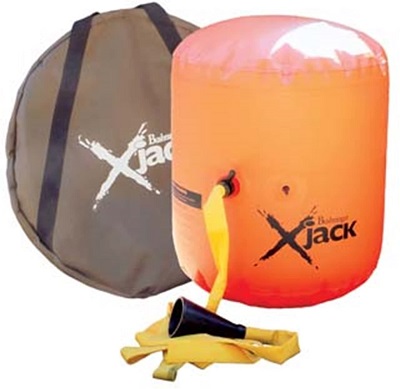 ARB Exhaust Jack is a useful car accessory available for off-roaders. The jack comes as inflated by using a hose, on which you slip on the exhaust pipe of your car. The jack is of heavy size and acts as a heavy-duty bag to lift any vehicle easily at enough height for changing a tire.
Valentine One Radar Detector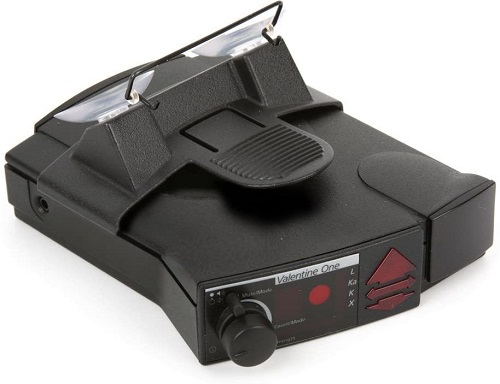 Car owners who want to get an additional protective layer should definitely buy a powerful car accessory named Valentine One Radar Detector. This radar operated detector acts in the best way to find police speed related radar signals. This detector device uses the same housing, as it was before 20 years. However, the software has undergone an update to stay at number one position in the accessories business.
Fobo Tire Plus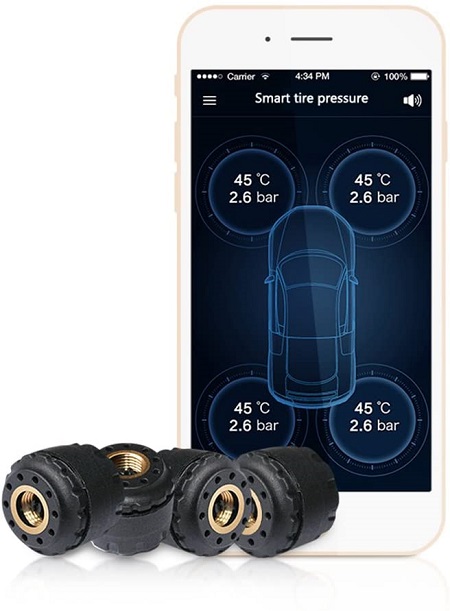 Properly inflated types of tires deal with wear and tear issues evenly and thereby, boost the overall lifespan of the rubber and car's fuel efficiency. Instead of using any pressure gauge for proper inflation of tires, Fobo Tire Plus systems use a series consisting of various Bluetooth gauges to relay the information directly into any Smartphone device. Fobo is able to monitor a maximum of 19 cars.
PAPAGO Dash Cam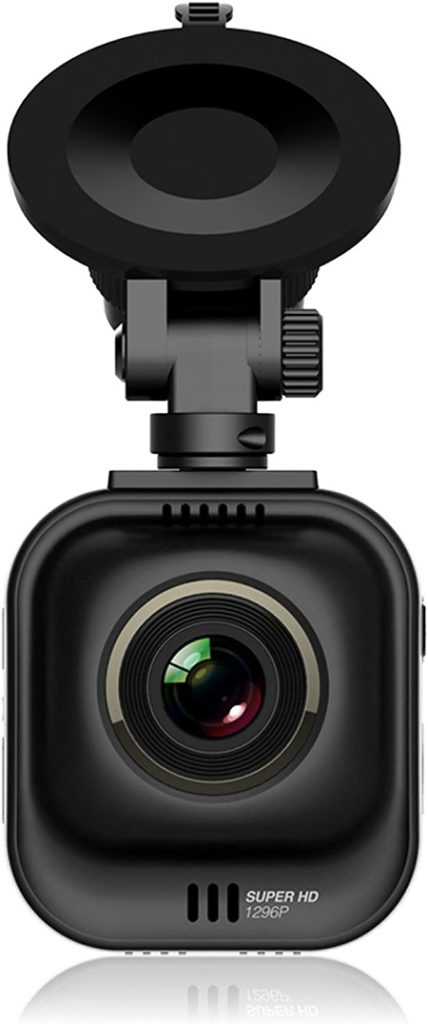 With the availability of various crazy drivers, it is good to get a dash cam to mount in your car. The mentioned PAPAGO Dash Cam model comes with extremely high resolution, because of which you may easily zoom in the images later.
Car Safety Hammer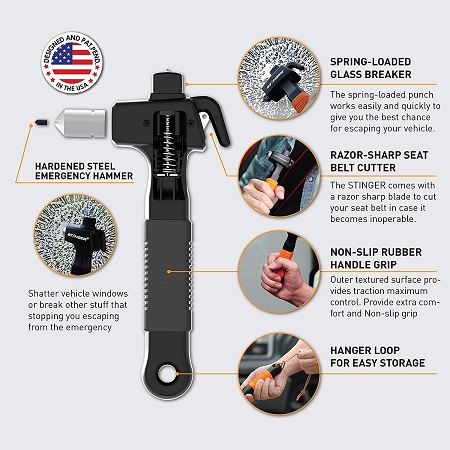 With various hard steep points to smash through safety glasses and recessed blades for cutting off any stuck seatbelt, a car safety hammer is a handy device to help you in escaping from a wrecked vehicle in no time.
Stinger Whip Car Emergency Tool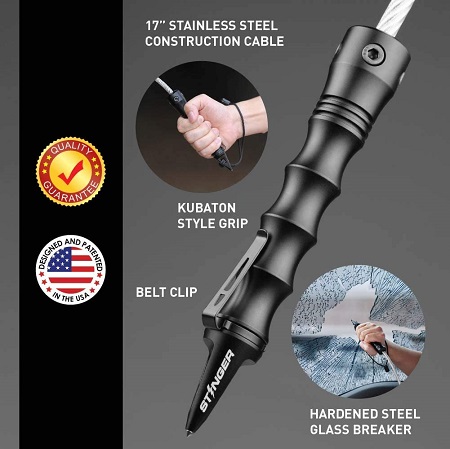 Similar to a car safety hammer, you may go with another handy device i.e. Stinger at the disposal after you met with an accident. In case your car doors or windows jammed, you may use Stinger for shattering the car window or its dashboard to exit from your vehicle quickly. The device also has a slim blade at its back area to help users in slicing from a jammed seat belt.
Bestek 400W 12V Power Inverter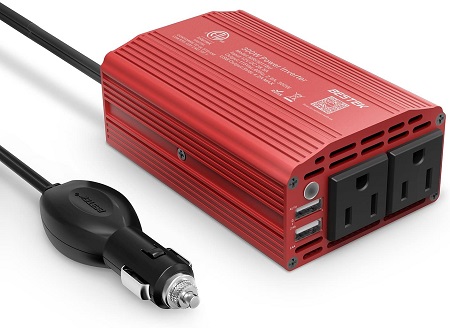 Car owners who want to operate any serious electronic device that requires 110V household plugin should go with the Bestek power inverter in their vehicles. This Bestek model receives power from a 12V port or connects directly to the car battery. Along with this, the inverter features four different USB ports.
Scosche USB Charger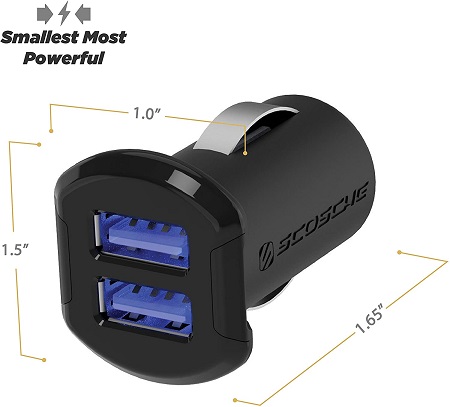 As you start with accumulating car gadgets, you need relatively higher space for charging a large number of devices. Positively, Scosche USB charger helps you to charge two or more than two devices at the same time. The charger unit also emits a blue and a subtle glow much to the enjoyment, chagrin or apathy. Unlike other types of USB hubs, which come with more ports, this unit acts as the best option for a large number of car owners.
Ram Suction Cup Phone Mount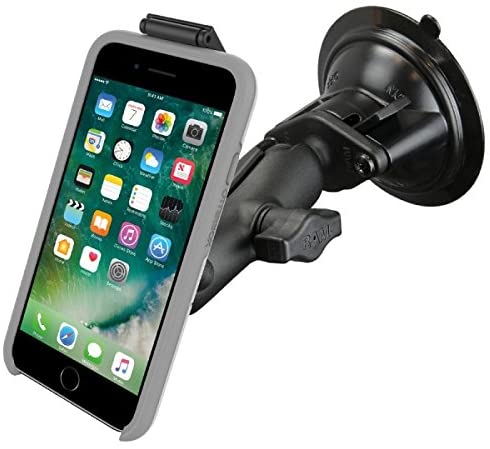 Ram Mounts are able to create a few top qualities of phone holders. However, according to our knowledge level and analysis, Ram Suction type of Mounts comes with Universal X-Grip act as the best option. These mounts are not only able to hold any phone device in its appropriate place securely, but also never conform to a specific size of a phone. This means, even though you have a new phone, your mount performs its functions in a well manner.
WizGear Universal Magnetic Car Phone Mount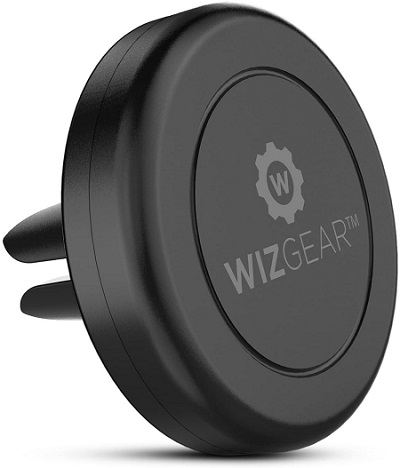 Universal magnetic car phone mount powered by WizGear is another air-vented and mounted magnetic phone holder that suits with your specific style perfectly. Only you should get a metallic plate within your phone case, so that you can easily stick to the respective phone mount without suffering any clipping or clamping problem.
Memorex Cassette to 3.5mm AUX Adapter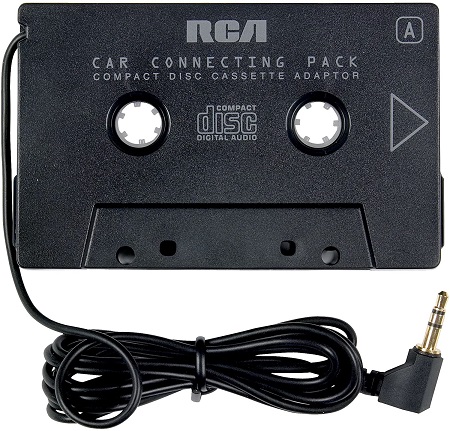 AUX Adapter is available under Memorex and it connects a jack of 3.5mm to any makeshift tape to allow playing music from any modern device present in the original stereo of your car. Even you may use this proprietary adapter device if your car is too old.
Garmin High-Speed Multi-Charger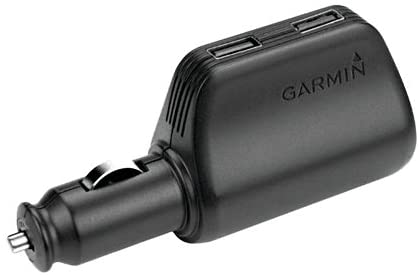 In case you have a single port of 12volts only, usage of multiple accessories at the same time may lead to a big issue. However, high-speed type of multi-charger available under Garmin Group has resolved this problem for many car owners. This is because; it uses a single 12V port and splits it into two different USB ports and an additional 12V input.
Zone Tech Suction Mounted Cup Holder

Suction type of cup holder mounted in a vehicle is perfect for all individuals who want to hold drinks in their cars.
Charlemain 2-in-1 Lightning Micro USB to Type C Charger Cable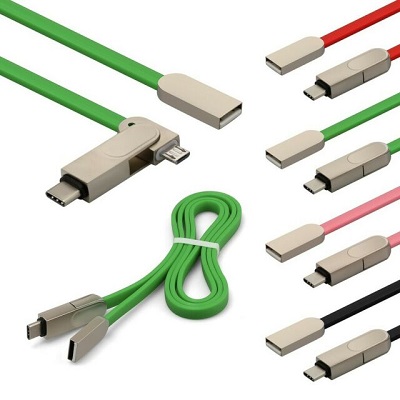 Go with an efficient 2-in-1 Lightning and​ Micro USB Charger Cable to avoid carrying multiple numbers of cables to charge different devices. Instead, you will get the job done with a 2-in-1 charger cable available under Charlemagne brand. This also gives convenience if any of your friend wants to charge his/her phone device, but fails to get the same input, as you have in your phone.
Trademark Global Car Swivel Tray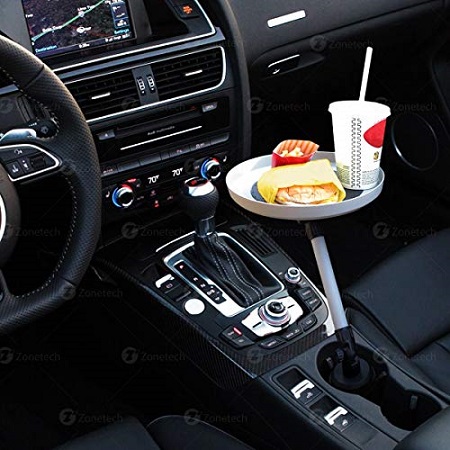 Do you often struggle to have your food comfortably while you are traveling in your car because of space problems? If yes, you should think about the global car swivel tray i.e. ingenious cup holder type of mounted tray as an effective solution. In addition, you may adjust the height of the swivel tray and it features a non-slip type of surface. If this is not enough, the product doubles itself as a useful storing type of tray.