Compressed: In the midst of a pandemic and a chip crisis, scalpers were hoarding not only graphics cards, but also PlayStation 5 consoles, which were hard to find unless you had deep pockets for sites like Gameloot, e2zstore, and eBay. Today, the tables have turned as supplies of Sony's machine vastly improve. Scalpers are being forced to lower prices, and some sellers are now advertising under MSRP. So if you're still looking to score a PS5, it's a great time to grab one at a discount!
In 2020 and 2021, grabbing a PlayStation 5 at its retail price was next to impossible. Rampant scalpers and scalping companies recklessly bought the consoles in the thousands, only to resell them at exorbitant prices. Despite attempts by retailers to stop this unscrupulous practice by implementing innovative countermeasures, success remained elusive. It was disheartening to hear scalpers justifying their actions, with the brazen claim that they were helping some youngsters earn a living by ripping off others.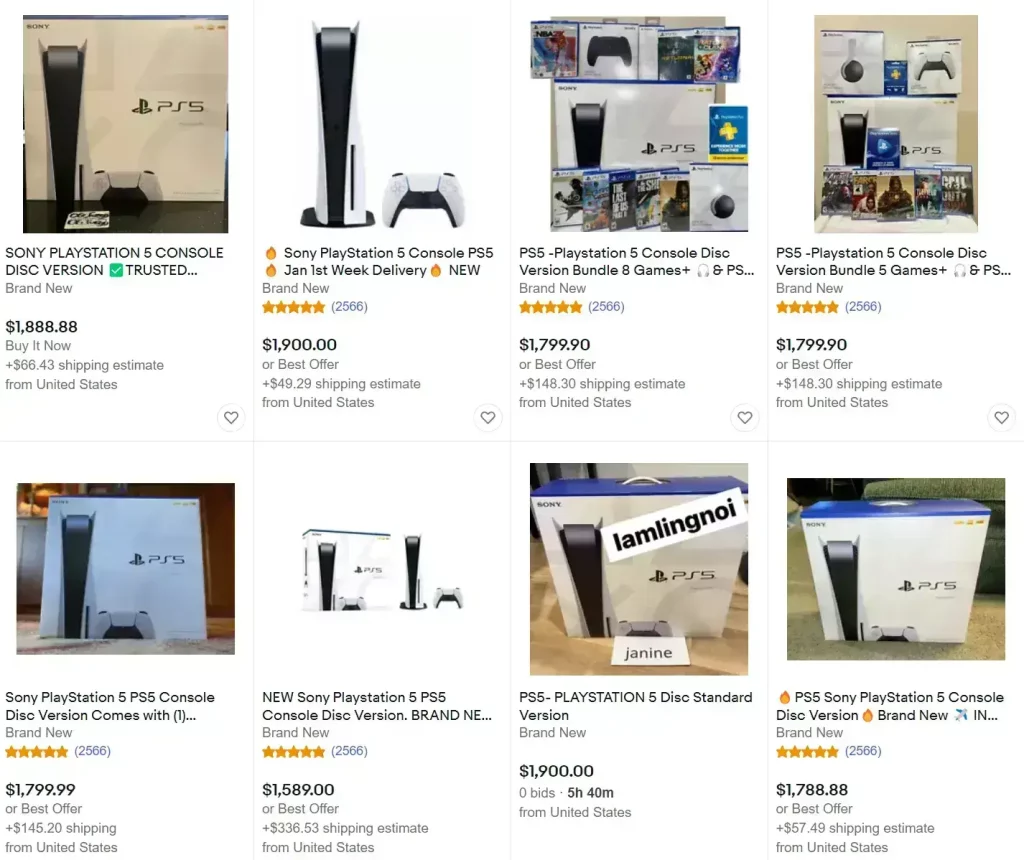 2021 witnessed an unfortunate trend of PS5 scalping which persisted for months, leaving several players disappointed. However, there was a glimmer of hope towards the end of the year, as the situation began to improve. And now, the good news: Sony announced at the start of 2022 that they're ramping up supply and obtaining the latest console will become a cakewalk. Get ready to level up your gaming experience!
The times when PlayStation 5 would empty your pockets are long gone! Nowadays, the prices of new models range from $450 to $499, and auctions may start at just $380. With second-hand machines being even more affordable, it becomes easier to snag a great deal. Have a look at eBay and witness for yourself!
Also Check: Want to Expand your PS5 Storage? – Here's the Best SSD for PlayStation 5
The demise of PS5 scalping was recently highlighted by TheGamer, and Redditors didn't hold back in revealing their lack of sympathy. Many comments were posted, but the one that garnered the most upvotes was titled 'Don't even feel a little bit bad for them'. The comment humorously read, "I hope he has to go down like $230 for people to buy. Would be hilarious."
Attention PS5 scalpers! Brace yourselves for what's to come! Reports suggest Sony might release a PS5 Pro next year, which promises major upgrades in visual fidelity, performance, and ray tracing abilities. As if scalping the current model isn't turbulent enough, what would happen next? Stick around to find out!