Drones have recently drawn a huge attraction among a large number of individuals belonging to different age groups across the world. However, when you have to buy a new one, it is essential to consider the exact purpose to buy it. This means, you have to decide your primary requirements i.e. whether you only want a beginner model, an affordable model to play or a professional drone camera to capture aerial videos and pictures. Once you decide the purpose, you should dedicate your time to know about a few popular drones, about which we have mentioned in the blog post.
DJI Phantom 4
DJI Phantom 4 has continued to remain a popular DJI operated drone camera in the entire drone market.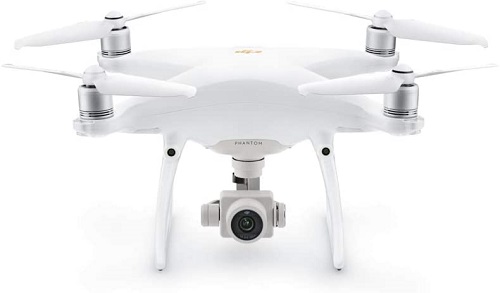 The drone is perfect for both experts and novice fliers to navigate to the preferred direction.
It has installed safety system, which easily detects any obstacle and stops the drone within its tracks.
DJI Phantom 4 is capable of operating at the highest speed of 45miles per hour and is able to fly at about 4 miles above the level of sea.
Moreover, the camera of the drone stands out because of its fixed aperture of f/2.8 and video capture up to 4K. Users may capture images in almost every form, including JPG at the resolution of about 12 Megapixel.
DJI Inspire 2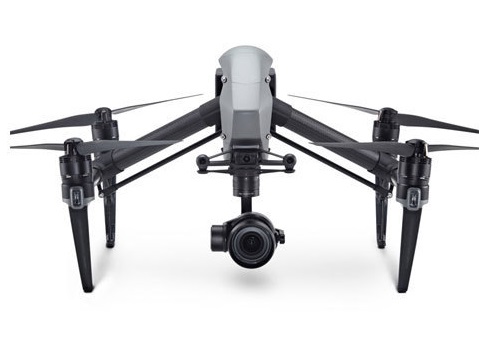 DJI Inspire 2 is another outstanding performance professional drone of 2020.
This device operates from zero to up to 50miles in an hour and that too within only 5 seconds.
In addition, the drone is able to record maximum 5.2K in different forms i.e. Apple ProRes, RAW, DNG and Cinema.
Along with this, dual battery system of DJI Inspire 2 boosted its flight time drastically, while the self-heating technology assures hassle-free flight of the drone even in low temperature ranges.
DJI Mavic Pro Platinum

DJI Mavic Pro Platinum drone features a compact body and a sleek design to make the product both alluring and powerful for its users.
It has an improved flight time of only 30min combined with 40db i.e. 60% of noise power reduction to make the drone the best and a portable drone for users.
Moreover, DJI Mavic Pro Platinum drone has innovative FOC sinusoidal driver of ESCs and 8331 propellers to provide you an enjoyable and quiet flight experience.
DJI Phantom 4 Pro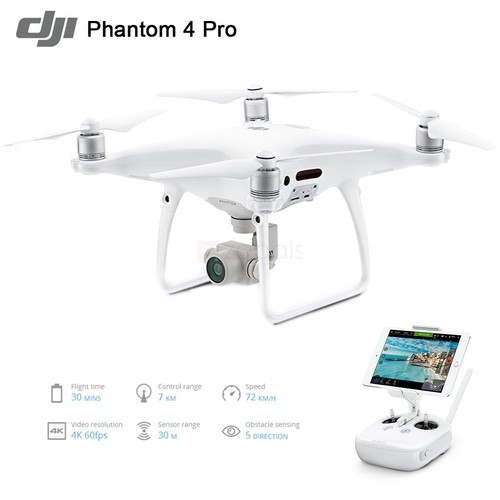 DJI Phantom 4 Pro drone comes with an up-rated camera system with 1inch and 20-megapixel of sensor to shoot about 60fps or 4K video and stills the Burst Mode at about 14fps.
Moreover, adoption of magnesium and titanium alloys of the product plays major role to increase its airframe rigidity and reduces its weight.
If this is not enough, DJI Phantom 4 Pro comes with Flight Autonomy system to add dual rear vision type of sensors and infrared sensors to sense 5-direction obstacle and avoid 4-direction obstacle.
DJI Mavic Air

DJI Mavic Air drone incorporates outstanding technologies to make it a popular drone for the year 2020.
Includes 3-axis Gimbal, gesture recognition and 4K camera system and 3-direction sensor to detect obstacles.
Intelligent flight modes and camera device of the drone allows its users to capture shots quickly from varying angles.
DJI Mavic Air flies to perform video transmission of about 4 kilometers and for about 21 minutes.
The drone comes with the highest flight range of 10kilometers and comes with 5km as maximum height above the level of sea.
DJI Spark

Spark drone powered by DJI is another amazing little flying camera device available in the drone market since 2018.
Camera device incorporates a sensor device of 1X2.3 inches for providing a crispy and quality video file.
Moreover, mechanical Gimbal of the device helps in keeping everything smooth and avoid any jerk.
DJI Spark provides flight time of maximum 16minutes partially, as it requires a small battery for the accommodation of any small device.
The drone gives a wide range of automotive features, which include come home, single-tap, quick and object avoidance and so on.
Parrot Bebop 2 FPV

By combining itself with Cockpit glasses and Skycontroller 2 powered by Parrot, Parrot Bebop 2 FPV is able to embark on various long-distance courses by combining extreme precision of pilot and ultra-real views.
Cockpit glasses and FPV Goggles powered by Parrot let you to capture and enjoy HD image quality by simply using the Smartphone device and innovative Free Flight Pro app.
Furthermore, you will expect to get complete immersion with the help of a broad and 90-degree of vision field too while you wear regular glasses.
If this is not enough, the latest drone of 2020 comes with secured and optimized Wi-Fi connection with video feedback available easily on your Smartphone or tablet device.
Hence, you may easily fly maximum 1.24miles without losing any control on the drone device.
Yuneec Typhoon H Pro

Yuneec Typhoon H Pro drone of 2020 comes with RealSense technology of Intel to detect obstacles and navigate across them in a smart way, while simultaneously; it gives freedom for the exploration of many innovative options.
In fact, the drone gives you advanced aerial videography and photography platforms within a compact size.
Furthermore, it comes with 6-rotor safety, no-fly zone and 5-rotor of fail-safe, along with ultrasonic technique to avoid collision and assure safety.
Major features of the drone are its 4K ultra HD i.e. High Definition video, complete 360-degree of anti-vibration Gimbal, 12 Megapixel photos, retractable land gear to perform 360degree film and many more.
Other than this, the drone comes with an autonomous flight mode, so that the drone focuses on flying, while allowing users to focus on capturing shots.
Yuneec Breeze

Lastly, you may opt for Yuneec Breeze drone for the year 2020.
It comes with customized designs of 5-automated flight modes.
In this way, the drone allows you to focus on capturing epic contents rather than controlling the device.
When you fly it, you may opt for any one among the 5 different automated flight modes. These are Vision Track, Journey, Selfie, Pilot and Orbit.